Cats are on earth to make us smile, a job they do purrfectly! ~BeadedTail
2023-07-15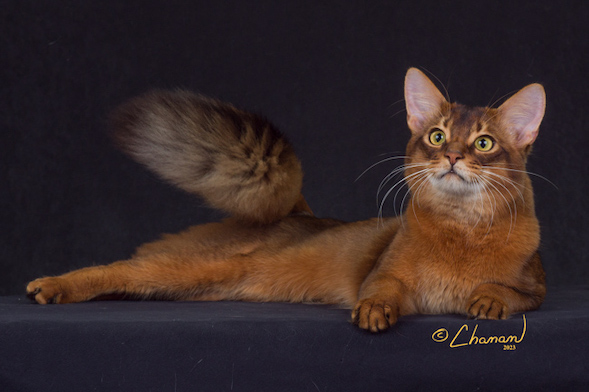 Our dear PL*Fryga Ikaika "Iki" had an amazing TICA season in Canada. Not only did he Supermed but also achieved 2 Regional Wins (both kitten and adult), was Best somali kitten & adult in NW Region and 3-rd Best somali kitten & adult in TICA overall.
We are extremely proud and grateful to Susan & Karen for such wonderful care and love.
2023-05-20
A big update on our website - come meet our cat-squirells.
2022-10-30
Last kitten from our "lucky 7" litter is still looking for his loving family - take a look at his lovely photo album.
Also waiting for their forever homes are cinnamon babies from our J-litter - especially Jabbar is already ready to move. J-kittens album.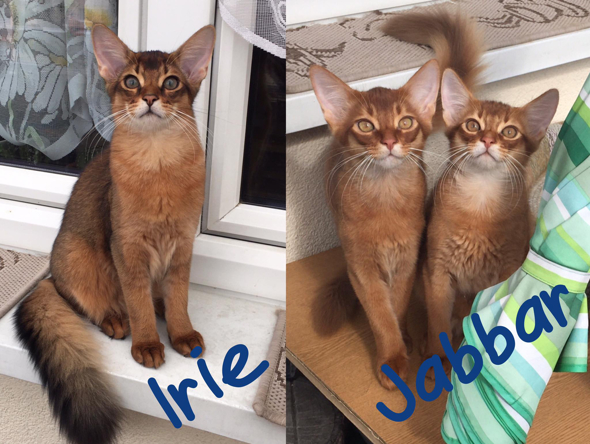 2022-05-14
We welcomed a litter of 7! somali kittens. They've grown nicely already and are slowly moving to their forever families. Some are still looking for their own humans. Check out some kitten photos and email us if interested.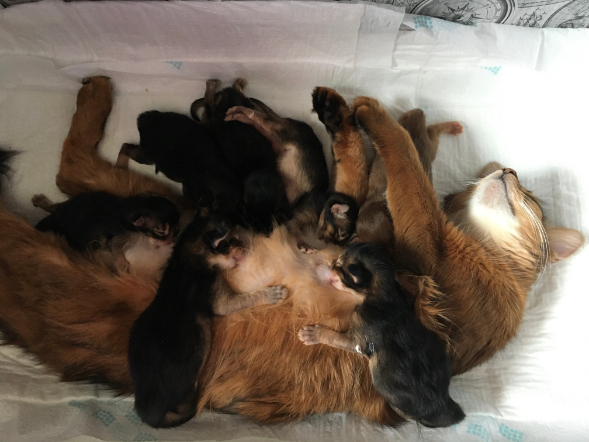 2018-08-18
We have kittens! Details and pictures are available on the kitten page.
2016-09-16
Come and meet our squirrels at the upcoming Cat Show in Warsaw next weekend.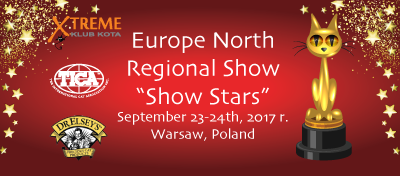 2016-06-22
A girl from B litter - Brenna - is still looking for her forever dream home as a beloved pet. Recent pictures of our beauty are available on the kitten page.
2016-11-22
Kaszi & Arati became parents!
2016-09-20
Come and meet us at the TICA show in Warsaw during the upcoming weekend.



2016-06-27
Very nice weekend at a Cat Show in Legionowo. On both days our little Arada was Nominated for Best in Show. Adi is still looking for her dream home as a lovable pet. Her newest photos can be seen in the kittens section.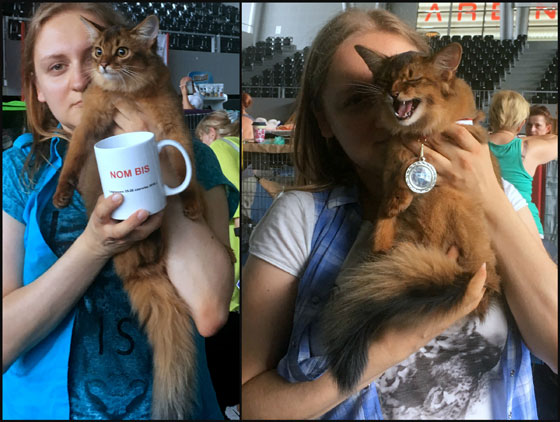 2016-06-10
Kitten section: Brother and sister still looking for their people.
2016-03-20
In the kittens section - new photos of our 9 weeks old babies.
2016-01-17
Our Tsula became mom!